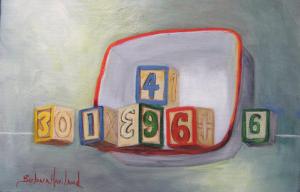 Barbara Haviland to Teach at Painted Views Ranch
We are pleased to announce that another artist has scheduled a workshop here at Painted Views Ranch.


Barbara Haviland will be teaching a three day workshop on
Thursday, Friday and Saturday,
October 8th, 9th and 10th, 2015.

This will be a workshop devoted to still life painting.

Barbara Haviland has been creating fine art for most of her life. She is an accomplished artist, painting mostly in oils, in bold rich colors that express her enthusiasm for painting. She is mostly self-taught but has enjoyed many workshops with nationally known artists.

Barbara makes her own worlds with her favorite tools: a brush and now a palette knife. Barbara says "It is like reading a book: I can ago anywhere. I get so absorbed with my creating that time passes and is gone before I know it. I am very passionate with my art. My favorite subjects are Florals and Bayou paintings, I will paint all subjects...